Audiences
Audiences Allow You to Selectively Choose who You Contact!
Check out a video on Audiences at the bottom of the page!

Attributes and contacts are the building blocks for audiences.
Begin by setting relevant attributes within your widget.
EXAMPLE: Set a Quick Question in a page that says "What is your favorite color?" Set the answers to "blue" and "purple" Set the attribute as something recognizable like "Color preference".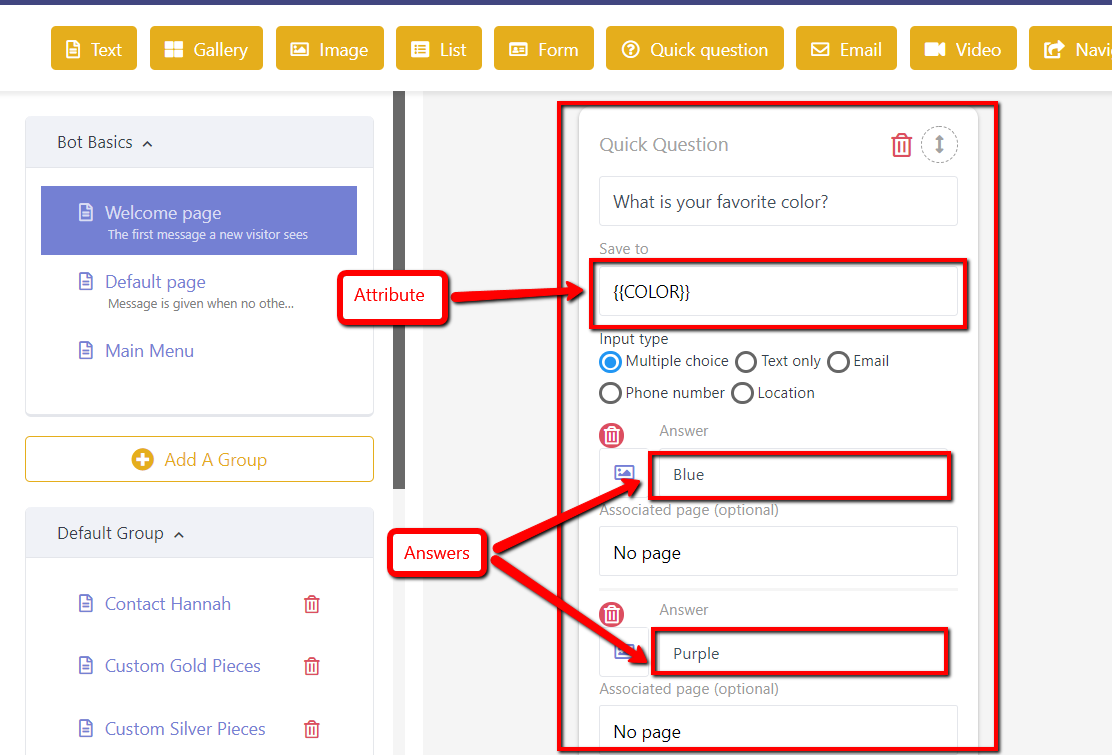 You can now create an audience in your Audiences tab of people whose favorite color is blue.

Set a filter, select the "Color preference" attribute, and set it Equal to "blue".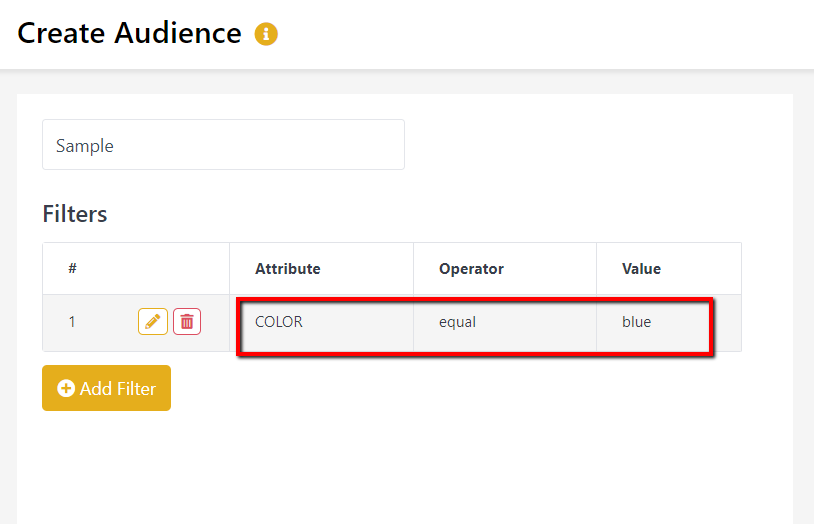 You can send chat blasts, RSS feeds, and drip campaigns to specified audiences only!
Deliver your message to only the people you want to see it!

Creating an audience is essential for creating a double opt-in. You do not want to be sending chat blasts to contacts who have opted out of them!
You can also direct a certain audience to a new page by using the Navigation widget!
Create a navigation widget at the bottom of the page you want to branch off from. Send a specified audience onward to another page using the navigation.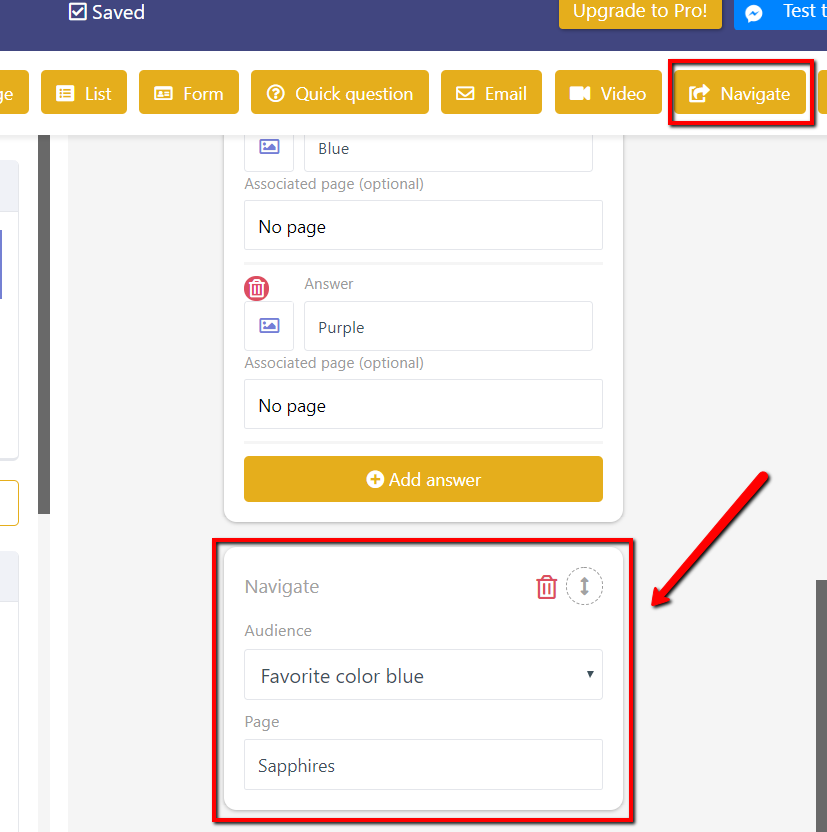 Now it's time to build your audiences and show them what you can do!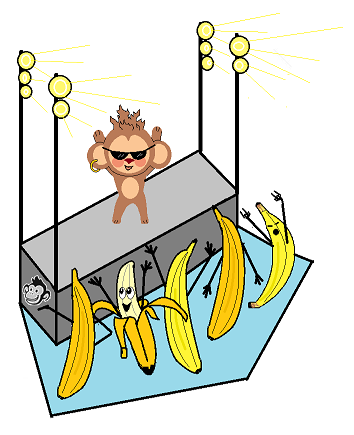 To learn about audiences, watch this video!
---
---