Deleting Contacts
Deleting Contacts for GDPR Compliance
Check out our video at the bottom of the page!
In order to maintain GDPR compliance, If a person asks you to delete all data you have stored for them, you must comply.
GDPR (General Data Protection Regulations) govern how companies operate in the EU.
Deleting a contact is very simple, BUT you do not want to do this unless the contact specifically requests to be deleted. Deleting a contact deletes all stored data, attributes, etc, on the contact, and if they re-engage with the bot, this means the conversation is starting from scratch. They will be asked questions they may have already been asked, and this can be frustrating.
How to Delete a Contact:
1) Click your Audience Insights tab in the left sidebar. 
2) Decide on the contact you want to delete by clicking the three dots and click delete.
3) Click the Delete button.
4) You can also search for contacts on this page.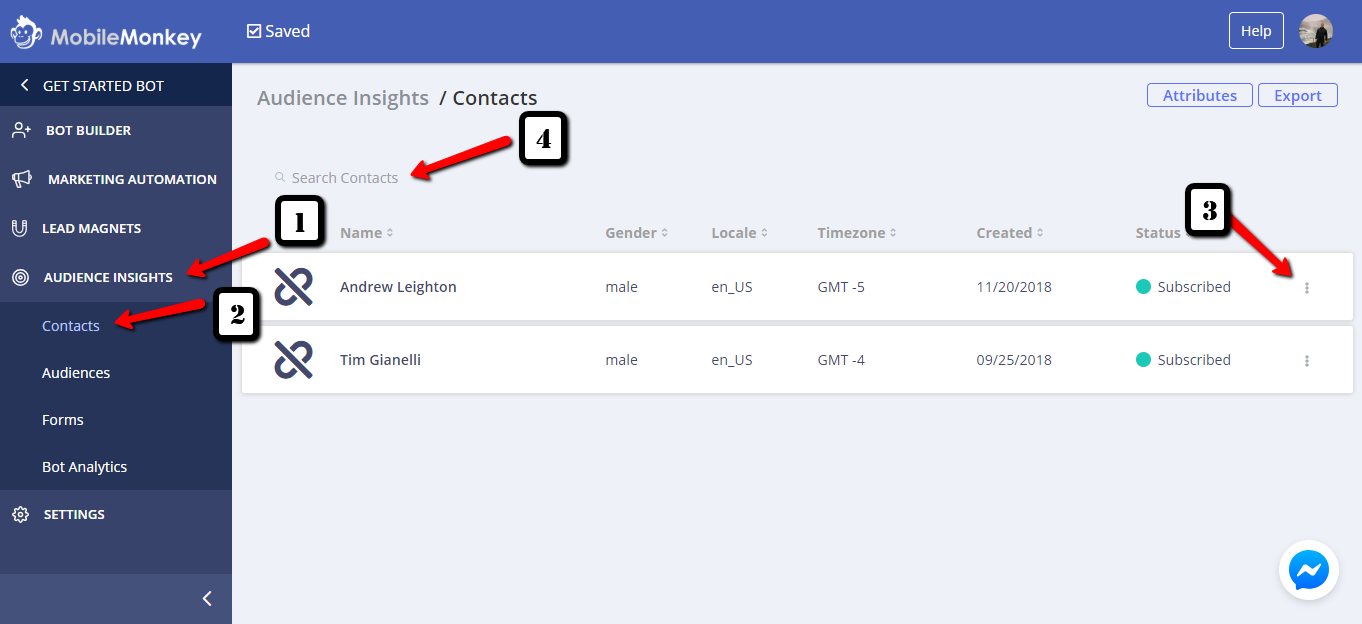 Beware that if the contact does interact with your bot again, then they will be added back into the system.
Deleting contacts  should not be used to minimize contacts. This deletes valuable data that could be very useful in the future, and it limits who you can contact with your Chat Blasts, Drip Campaigns, etc, making them less effective.
To learn how to delete a contact, watch this video:
---
---