What is a StartBot?
What is a StartBot?
It's in the name! A StartBot is a chat automation ("bot") that your users engage with when they first interact ("start") with your business via messaging! If you're just learning MobileMonkey, a StartBot is also the easiest way to build a chat experience for any messaging channel, making it a great place to get started. 🙂
Where can I find StartBots?
StartBots can be found in many places in MobileMonkey, almost anywhere you'd want to create a Chat Automation. Check them out in:
Facebook Comment Guards
Drip Campaigns
Chat Blasts
Customer Chat Widgets
and more!
Why would I use a StartBot?
StartBots contain everything you need to create a rich and responsive Chat experience for your web and Facebook visitors, without any of the hassle of learning a new and complicated tool. Simply choose how people will find you, and start creating your messaging content!
How do I use a StartBot?
It's easy! StartBots have just a few concepts that take seconds to master:
Widgets
A widget is where you configure the messages that will be sent by your StartBot. Begin by clicking the '+' icon to add a new one!

Then choose "Quick Question" as the type:

Your Quick Question widget starts out empty, so let's add a question to ask your visitors!

Now, change the User replies with to multiple (meaning "multiple choice" options) and add a couple of answers:

GREAT! You've mastered widgets. Now, onto...
Attributes:
Click into the blue User Response again, and click + Add new next to the attributes dropdown. Type the name of the new attribute you want to create to store your visitors' answers to the question you made

Click Save! That's it, you've mastered creating Attributes and using them to store users' data!
Paths
Congrats on making it this far! Now it's time for the last concept in StartBots: Paths. Up to now, we've only created a linear bot automation -- but what if you want your StartBot to respond differently to users based on how they respond to it?
This is where paths come in! Start by clicking on one of the responses you created, and click New Path

Any widget you add within the path will only be sent to users who respond with the answers specified above! It's that simple.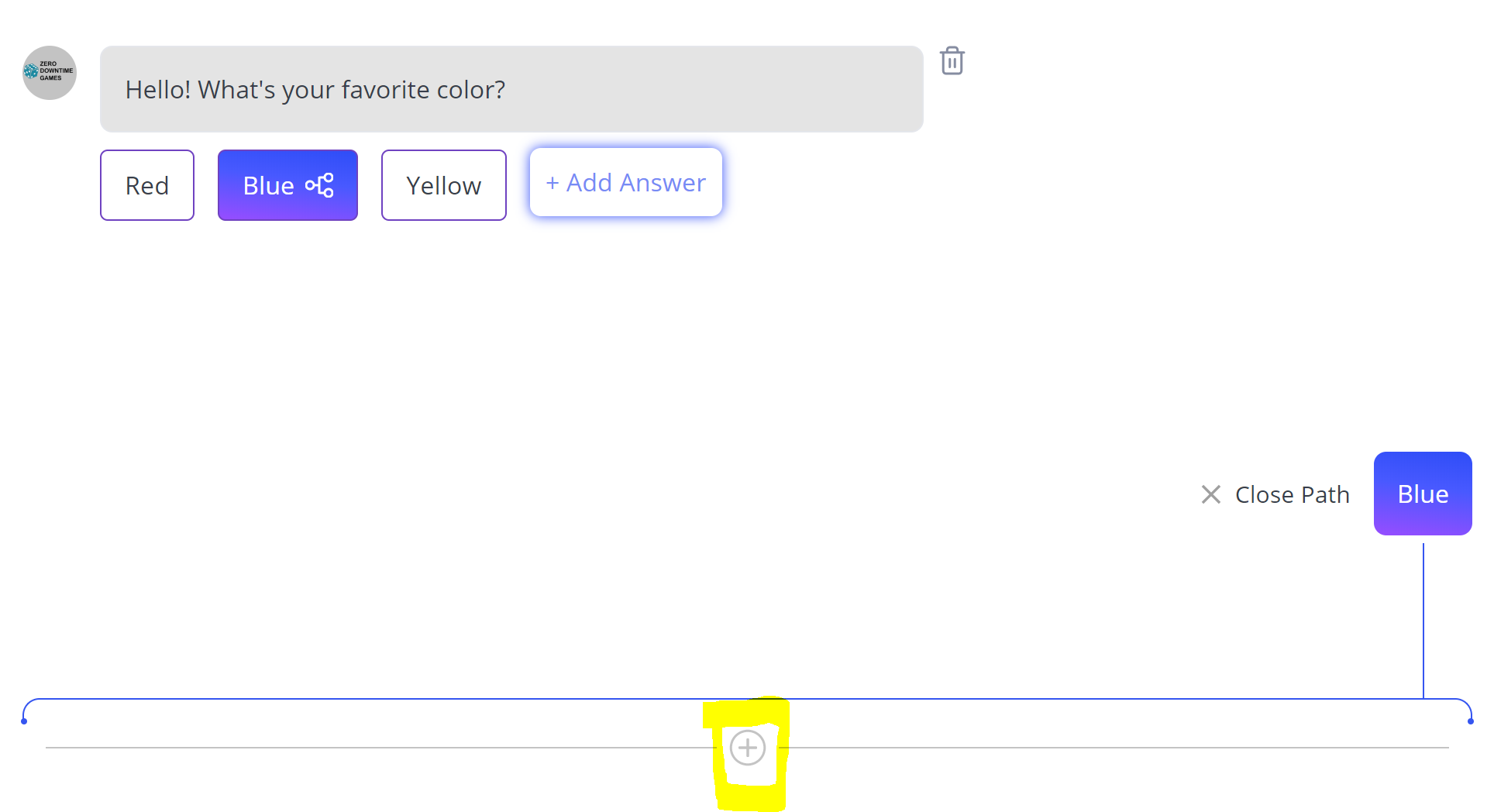 Now go forth and show the world your StartBot mastery!
Next steps:
Explore the different types of widgets available, and create a media rich experience for your future customers!
---
---