MobileMonkey Push Notifications
When a conversation requires your attention, MobileMonkey will send push notifications in the desktop app or the mobile app. If you are being notified on the desktop app, we will not send the same notifications on the mobile app.
When will I get notified?
You will get notified when:
A conversation requires follow up (i.e. when the user sent a message that your bot doesn't know how to answer, including cases when the default dialogue was triggered)
When you were assigned to a conversation by a team member
When a notification widget was triggered for your user account
Where do I set my notification settings?
You can set your notification preferences in your User Account (Go to "My Account" on the left hand menu, then "My Account" tab). You can enable/disable each type of notification, for each of the pages that you have access to in each company. Keep in mind that push notifications must be allowed in the mobile app and desktop browser in order for notifications to be sent successfully.
Can I get push notifications on mobile web?
No, currently we don't support the inbox on mobile web, so we won't be sending push notifications there. If you would like to answer messages from your phone, please download our mobile app (MobileMonkey Chat, available on Android & iOS app stores).
Why am I not getting mobile notifications even though I have it turned on in my user profile?
To receive push notifications on mobile, make sure you have notifications turned on in the mobile app. For iOS devices, make sure you enable permissions for push notifications.
Why am I not getting desktop notifications even though I have it turned on in my user profile?
To receive notifications on desktop, make sure that your browser supports push notifications (most standard browsers such as Chrome or Firefox do) and that you have enabled MobileMonkey push notifications in your browser.
We will show a popup in the desktop app to ask for push notification permissions, so make sure you click on "Allow" to enable notifications when asked. If you are on Chrome, you can enable push notifications manually by following the instructions below:
To enable push notifications on Chrome, go to Menu > Settings > Site Settings > Notifications > Add (under the "Allow" section). Then, enter "https://mobilemonkey.com/"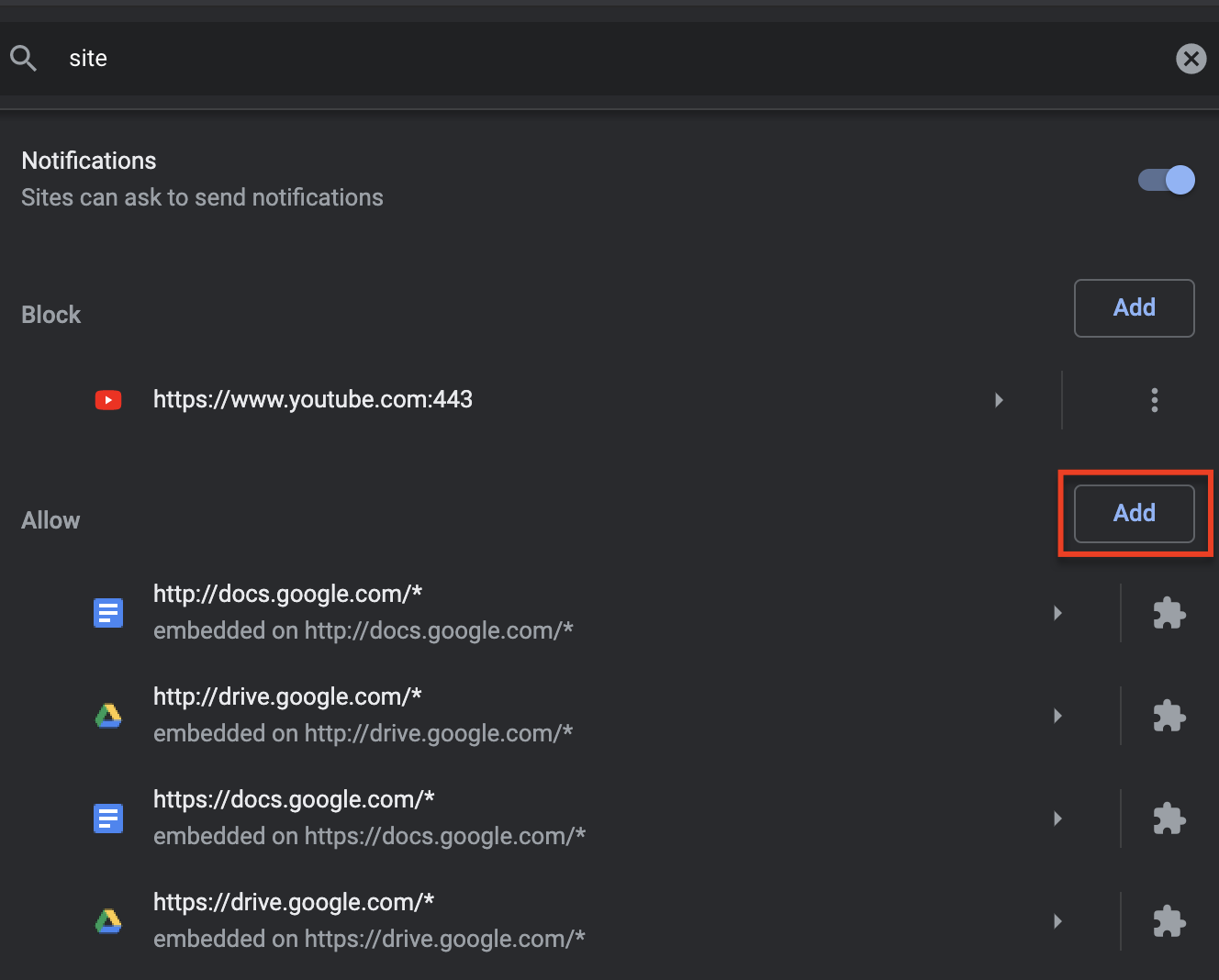 ---
---