Messenger Ads With Automatic Sync
MobileMonkey provides two ways to link Messenger Ads to Campaigns in your Ad Account: automatically and manually.
We recommended you use the 'Automatically' option, unless you want to edit the Messenger JSON after linking it to Facebook.
Go to Advertising -> Messenger Ads
Name the Messenger Ad
In Step 2, customize what message to send to the target audience when they click 'Send Message' on your Facebook Ad
You can create an opt-in message with a quick question and possible answer options that would lead to specific dialog or choose a dialog that will fire right after audience hit button 'Send Message'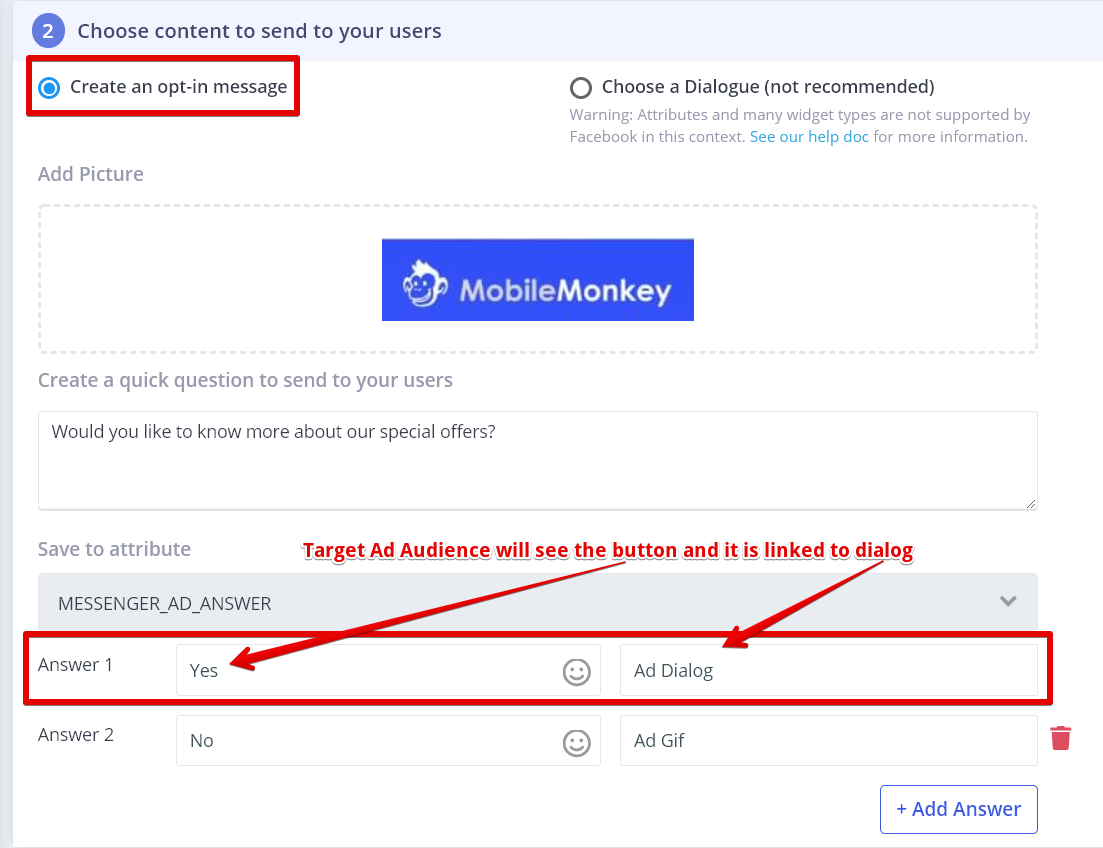 And this is how the bot communicates with the target audience which clicked 'Send Message' button in the ad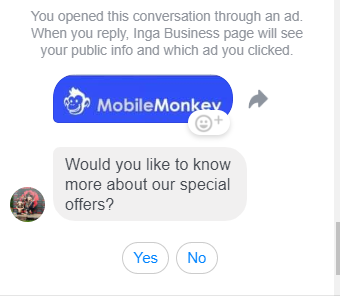 In Step 3:
select 'Automatically' option
choose Ad Account
choose Ad campaign that was created in Ads Manager (if you don't see just created ad Campaign in dropdown list press Ctrl+F5 to reload the page)
choose Ad set (if you have multiple Ad sets check as many checkboxes as required)
Hit Publish Changes
Make sure you see success message "All Changes Synced"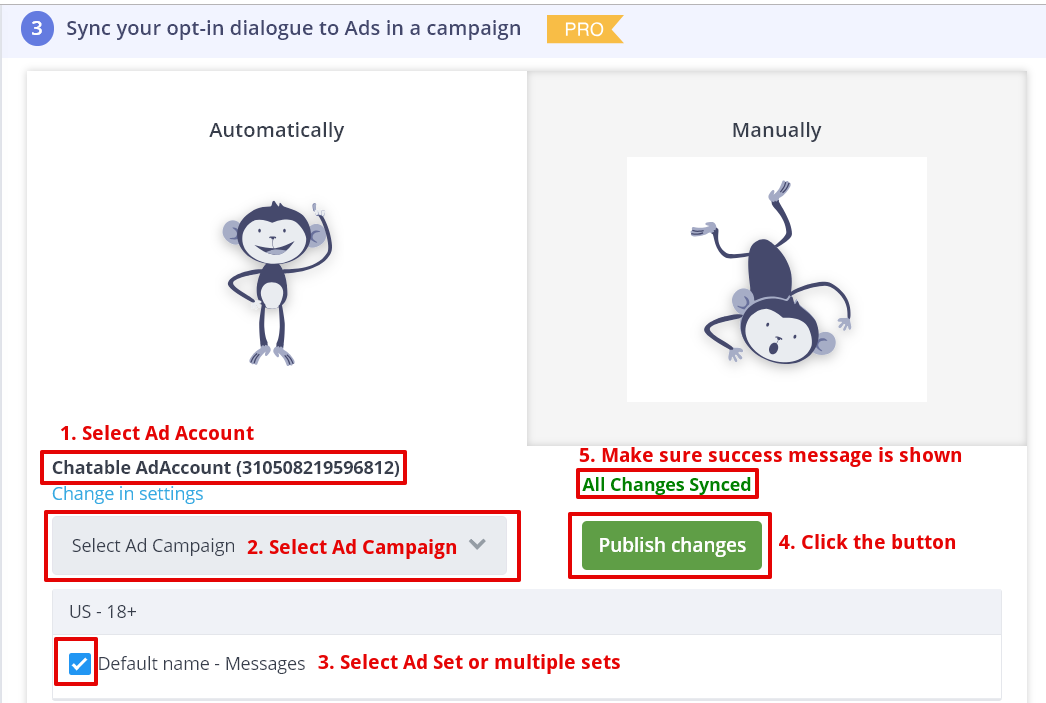 In Step 4 set up drip campaign that receive this Ad Audience (optional)

To learn more about tips and tricks on Ads watch the video.
---
---