Attribute Widget
Video Overview
This widget allows you to make audiences. The attribute widget is similar to the tags widget. You can place this widget after any dialogue and then add or update their attribute.

Attributes can be accessed from a few different places.
You can add an attribute to a dialogue as a widget.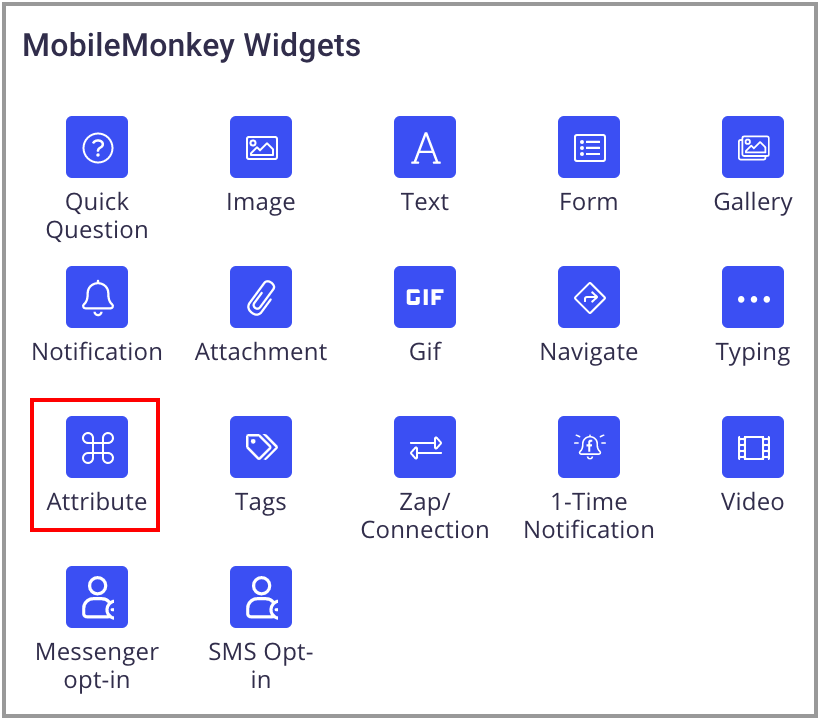 You can also create an attribute inside a quick question widget.
Just click on the checkbox that says "Save response to attribute" and then click the "Add new attribute" link.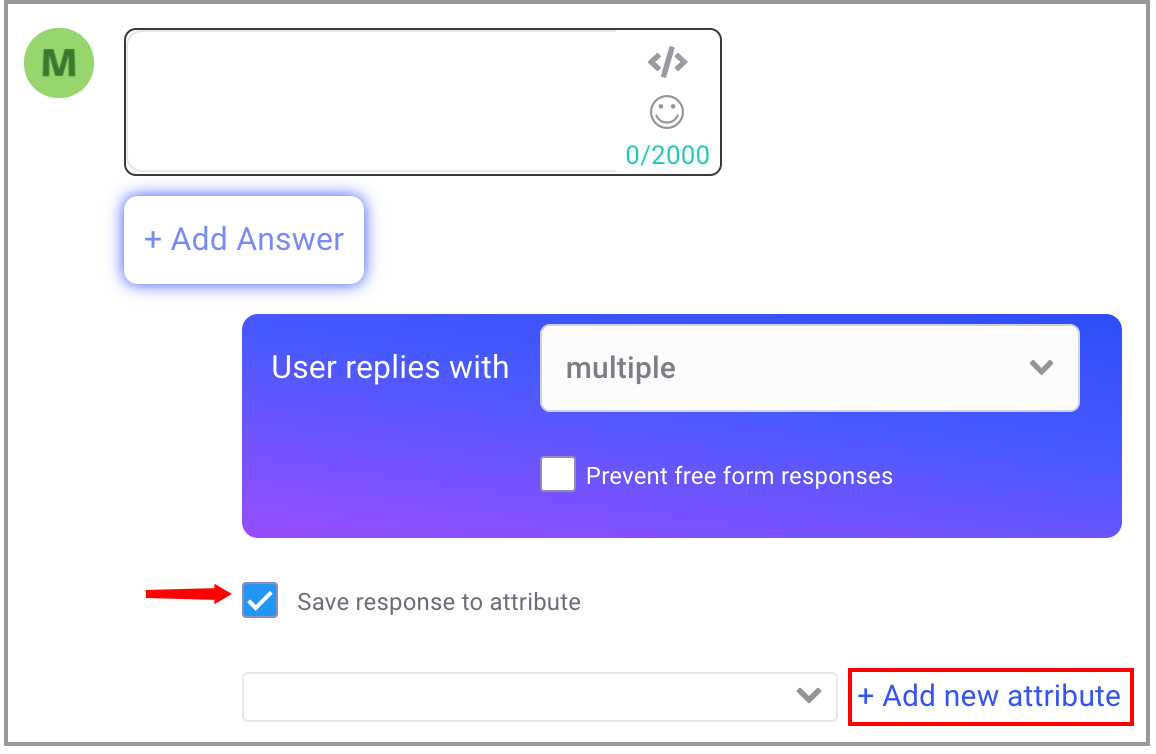 And you can add or manage all your attributes from the Leads section.

Clicking on the big blue attributes button will pop out a list of all your attributes. You can easily add or delete attributes from this section.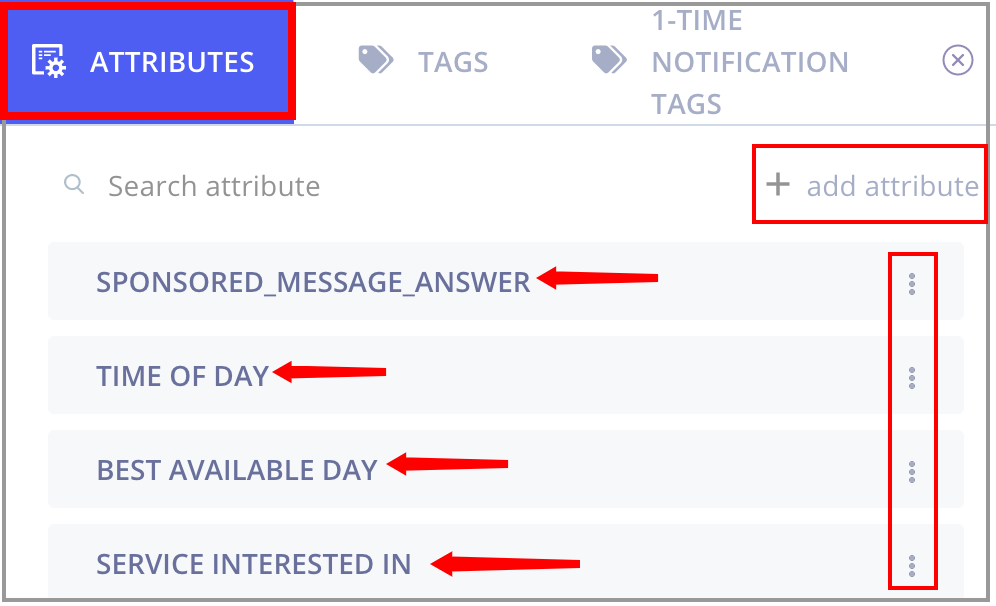 One other place you can manage attributes is through the inbox. By clicking on a user you can see the attributes assigned to them and you can add right from there. However you cannot delete an attribute from the inbox.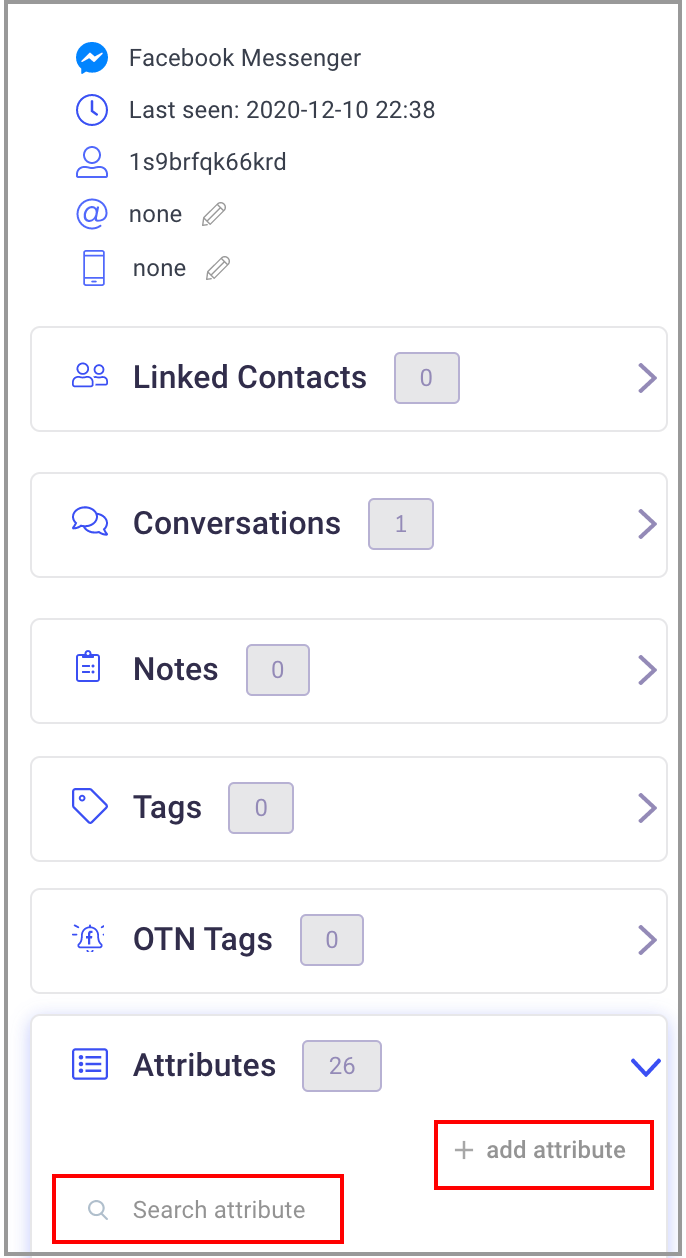 Tags are very similar to attributes in that you can create custom audiences and segment your users.
Click here
to learn more about tags.
---
---