New Automation Builder
The New Automation Builder allows users to have one single flow with multiple conversations sources (Input triggers). Watch the short video below to find out more on how to use this awesome Automation Builder!
Here is a quick visual guide of the contents of your Automation scroll template.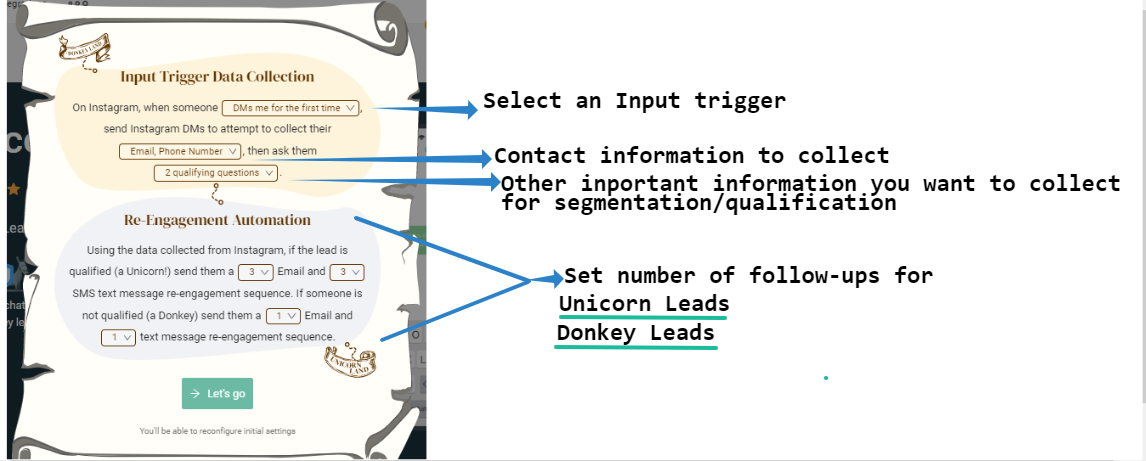 To edit a dialogue for a specific Input trigger, click on the Input trigger and it will open the Dialogue editor.

---
---