My Facebook Page is connected to MobileMonkey. Can I still use InstaChamp?
While it is not currently possible to use MobileMonkey and InstaChamp on the same Facebook Page, you have two options.
Option 1:
How to Connect your Instagram Account to MobileMonkey
Use MobileMonkey to manage your Instagram account. MobileMonkey has all the features of InstaChamp and more.
On the Dashboard, click Check Eligibility then follow the instructions on the screen!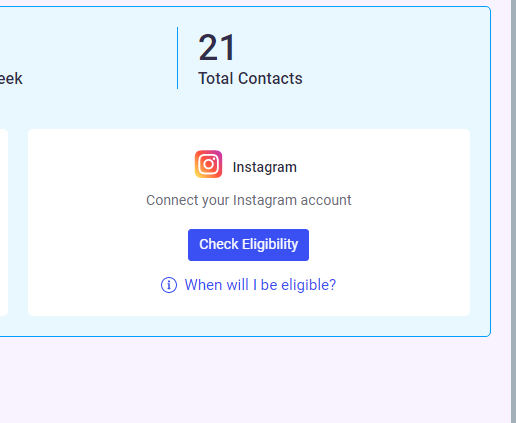 Option 2:
How to Disconnect your Facebook Page from MobileMonkey
If you are not using MobileMonkey because it was too hard to figure out, you can Disconnect your Facebook Page from it. Then you can connect it to InstaChamp.
Click the Settings Icon in the header

Go to Maintenance

Click Disconnect

Back in InstaChamp log out and log back in.
NOTE: You may need to Refresh your Connection in order to disconnect the page.
---
---