Facebook Ads Manager Set up
Before creating Messenger Ad in MobileMonkey the Ad Campaign needs to be created in Facebook Ads Manager. Follow the steps described below:
1. Create Ad Campaign in Facebook Ads Manager
Select Ad Account
Select Campaigns tab
Click Create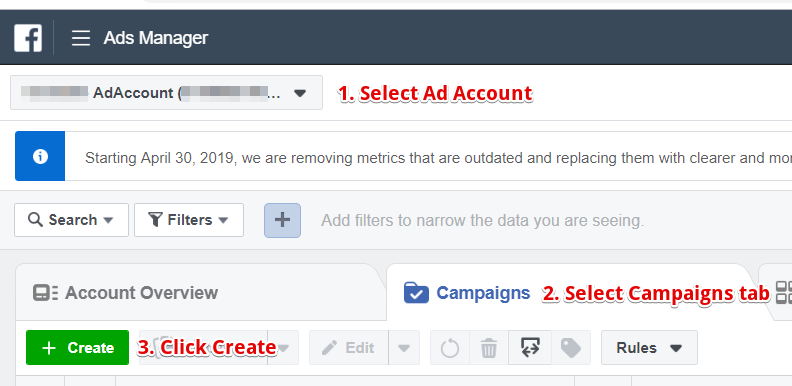 2. Create a new Campaign with 'Messages' objective
Select 'Create New Campaign' option
Select Messages as your Campaign's Consideration
Enter a Campaign Name
Click Continue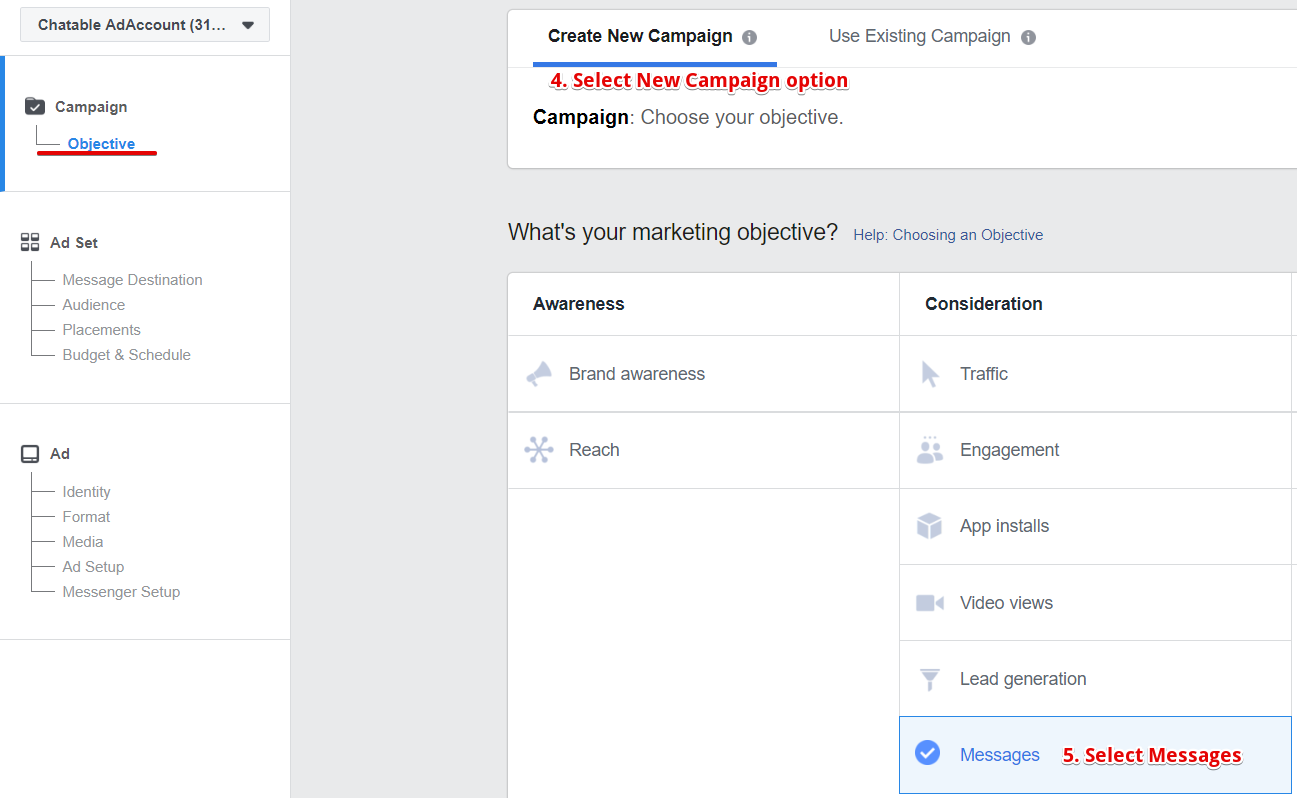 To learn more on how to create Ad and set Objective watch the video.
3. Create Ad Set
Select 'Click to Messenger' as your destination
Select your target Audience
Select Placements
Select Budget & Schedule
Hit Continue to proceed
To learn more on Ad Set Settings watch the video.
4. Create the Ad appearance
Name the Ad
Select Create Ad option (!important MobileMonkey Dialogues are not applied to Existing Posts option)
Select Facebook Page
Select Format (single image or video are the most popular)
In Media Section Upload image or Video (this is what your audience will see in news feeds)
In Ad Setup customize Text, Headline and Call to Action
!Important: it is recommended you sync your ads automatically with MobileMonkey. MobileMonkey will automatically put add a URL Parameter and JSON that links the Call to Action button with your chosen Dialogue or Opt-In Quick Question.
Hit Publish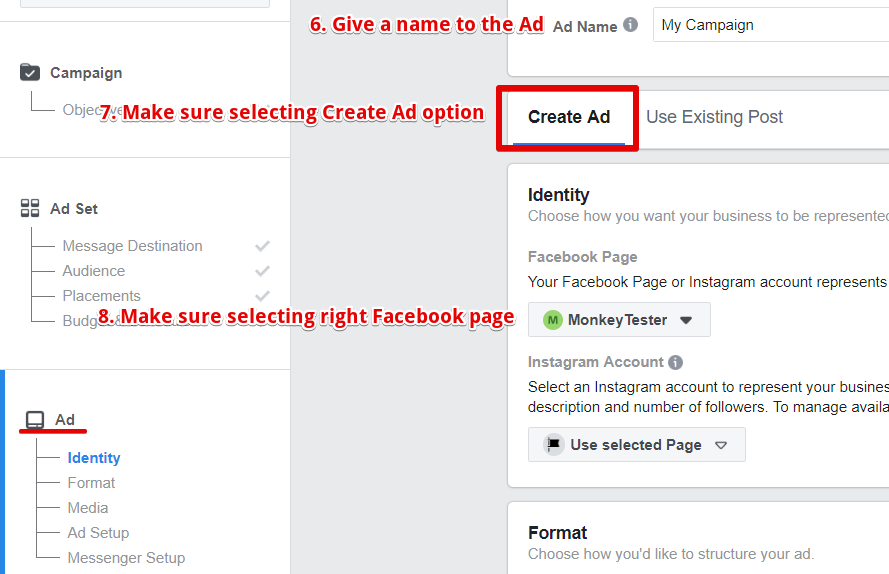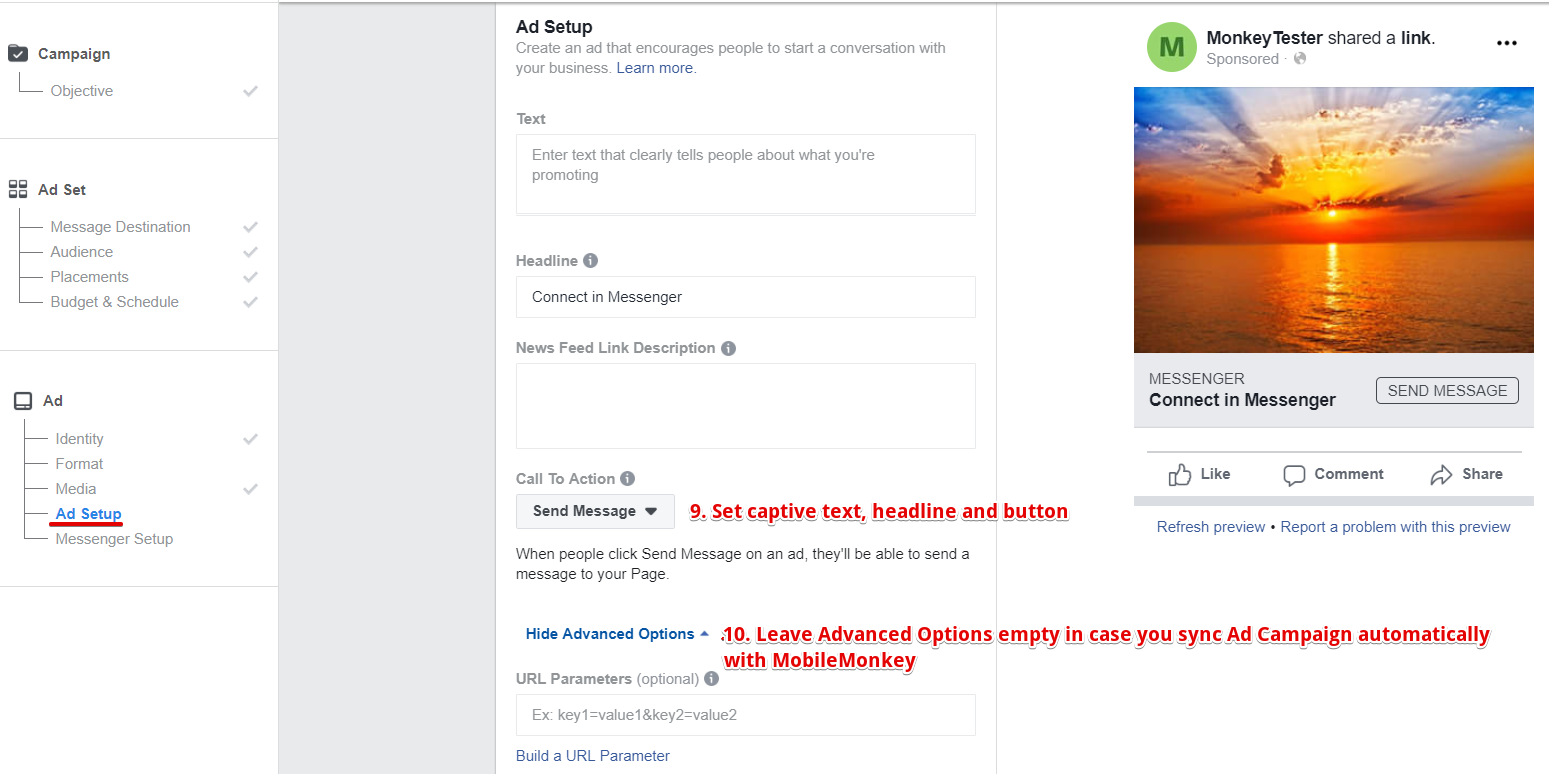 Continue setting up Messenger Ads in MobileMonkey, see guide.
---
---