Landing Pages
How To Connect A Chatbot To A Facebook Page Without Learning Code
Chatbot Workflow Hacks: Organize Your Chatbot (Chatblast) D

ialogues

NOTE: You may notice that in this video clip, dialogues are referred to as "pages". For your convenience, pages were renamed to dialogues on 1/22/19. Learn more.
Landing Pages are the easiest way to direct people from your website to interact with your page on Messenger.
Create one of these and link to it from anywhere on your site, or even from an ad, and users will be given the opportunity to opt in to receive updates from your page.
Example Landing Page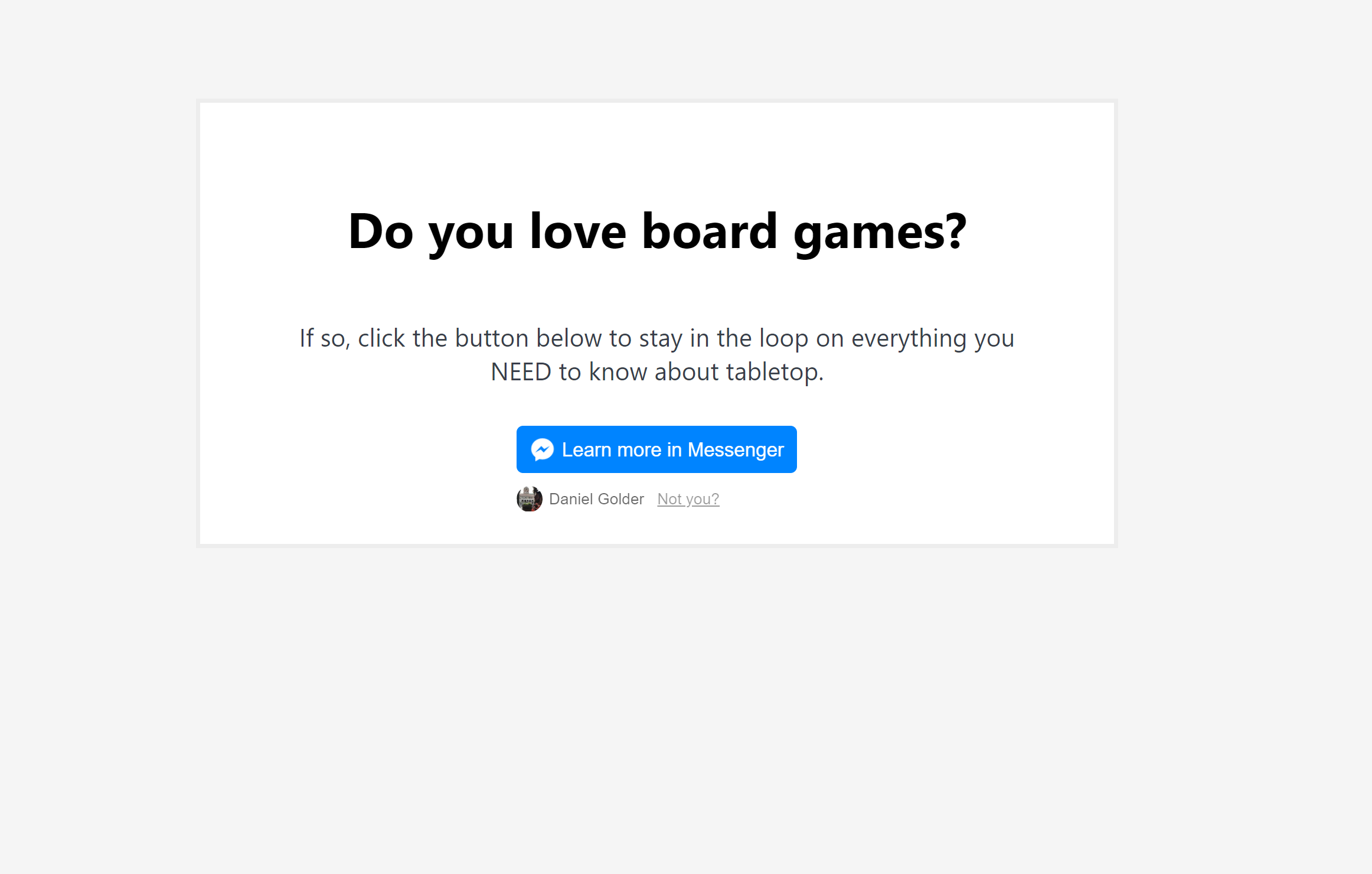 ---
---