MobileMonkey 101: Converting Facebook Conversations into Emails (Part 1)
Have feedback on this article? Email product@mobilemonkey.com
This two-part guide will walk through the steps of how to make your MobileMonkey Chatbot respond to users who click the Send Message button on your Facebook Page and ask them some important questions.
In Part 1, we'll configure our Facebook Page Welcomer and Notification widget.
In Part 2, we'll edit our dialogue to segment our audience.
Let's dive in!
Step 1: Start editing your Facebook Page Welcomer
Tip: You can easily apply these steps instead to a Website Chat Widget or Facebook Comment Guard.
In MobileMonkey, click:
Chatbot
Chat Starters
Facebook Page Welcomer
Then click into the first item in the list!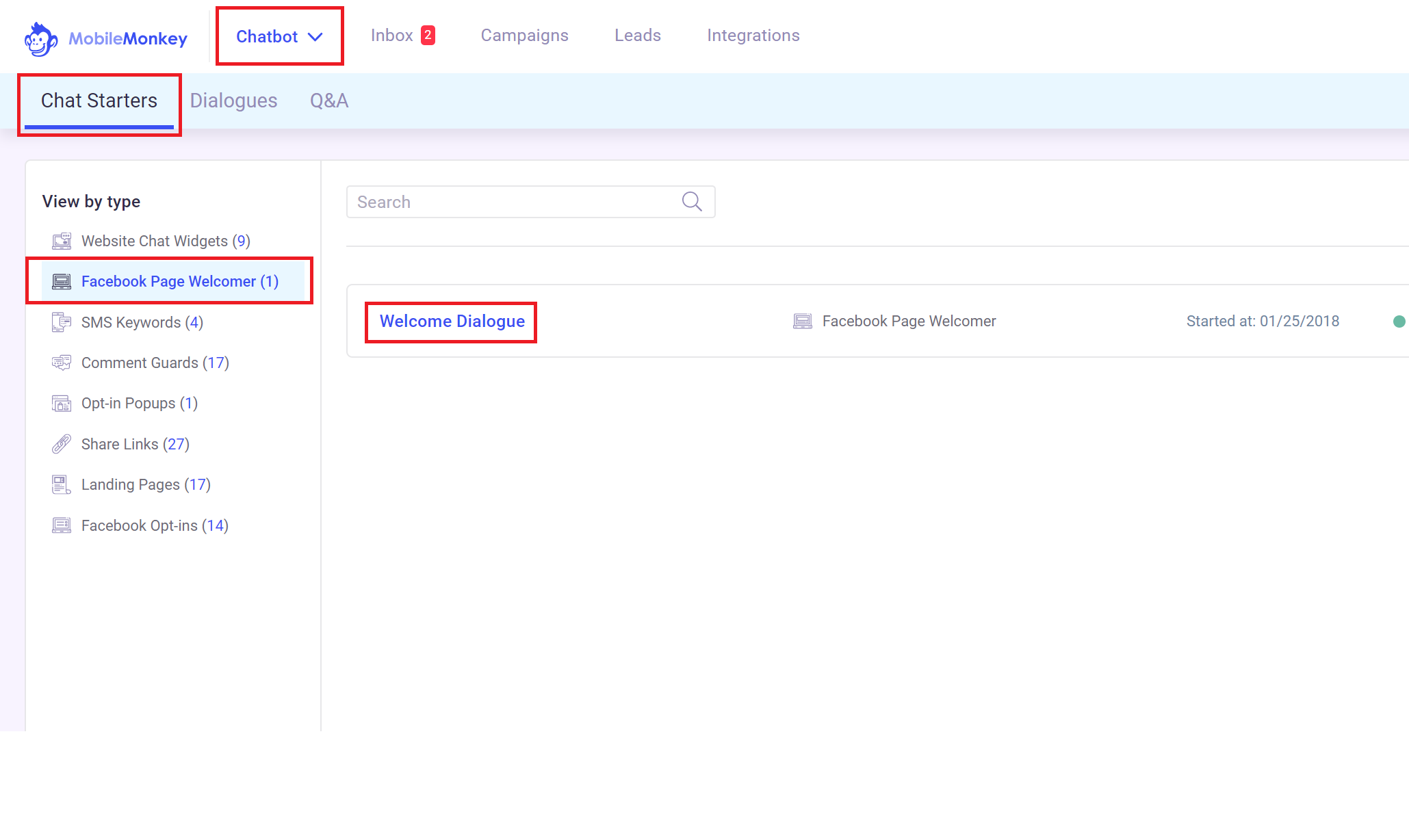 Step 2: Decide what information you want to ask for, and create your Quick Questions
Think about what info you want your Chatbot to gather for you. If you're not sure, an email and/or phone number is a great place to start.
Add a Quick Question to your dialogue
A quick question is the most versatile widget in MobileMonkey dialogues. Use it to ask a freeform question, or to ask for specific information.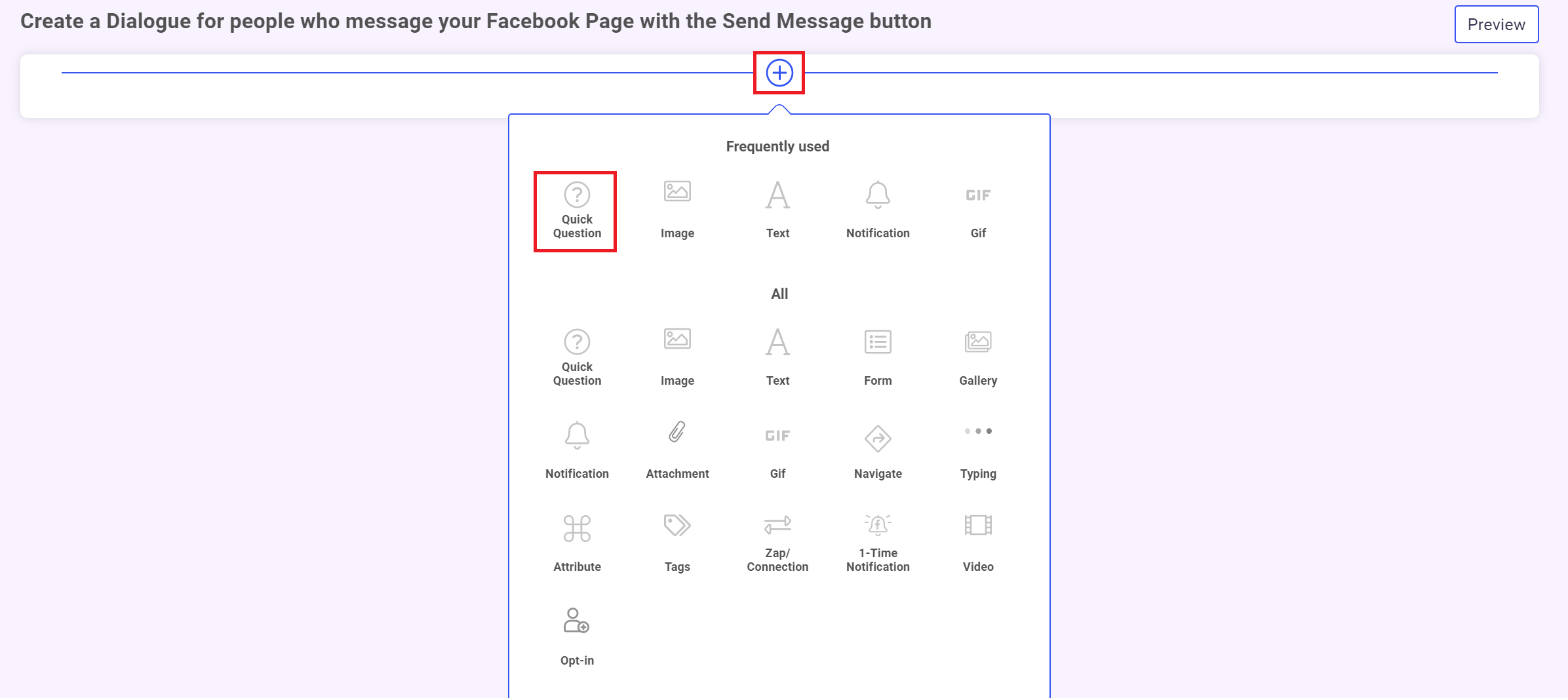 Create a nice, welcoming first message.
Users might be put off if you ask for their information right away, so it's best to welcome them to your page first.
Make sure the User Reply is set to Text -- this lets a user type a response freely.

Ask the user for their email address
Next up, add another quick question. This one should have the User Reply set to email, and should ask them for their email address.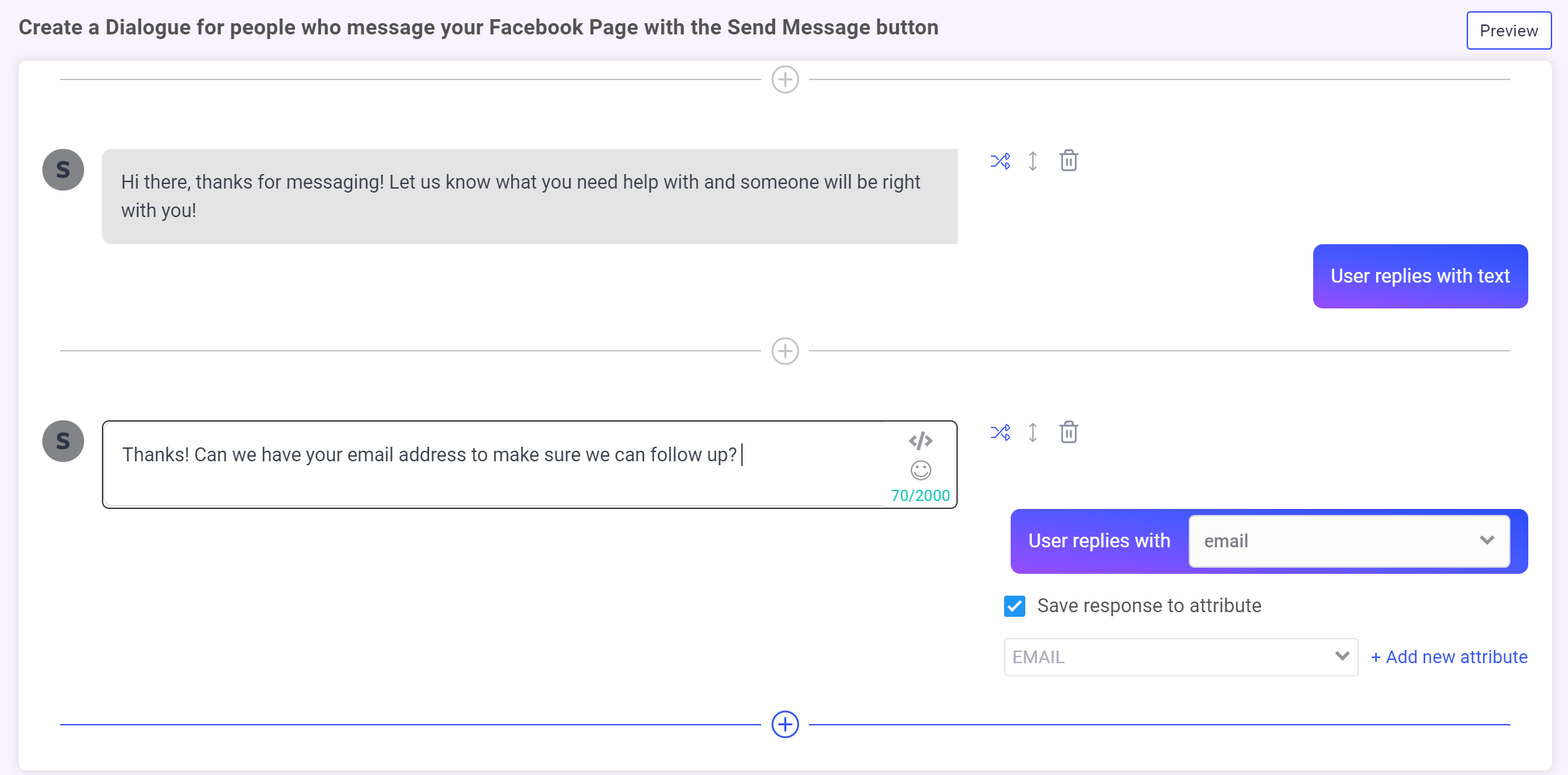 Great job!
Step 3: Preview your newly created Chat Starter
It's time for the payoff! Click the Preview button at the top of the screen, and check out your new experience in Messenger.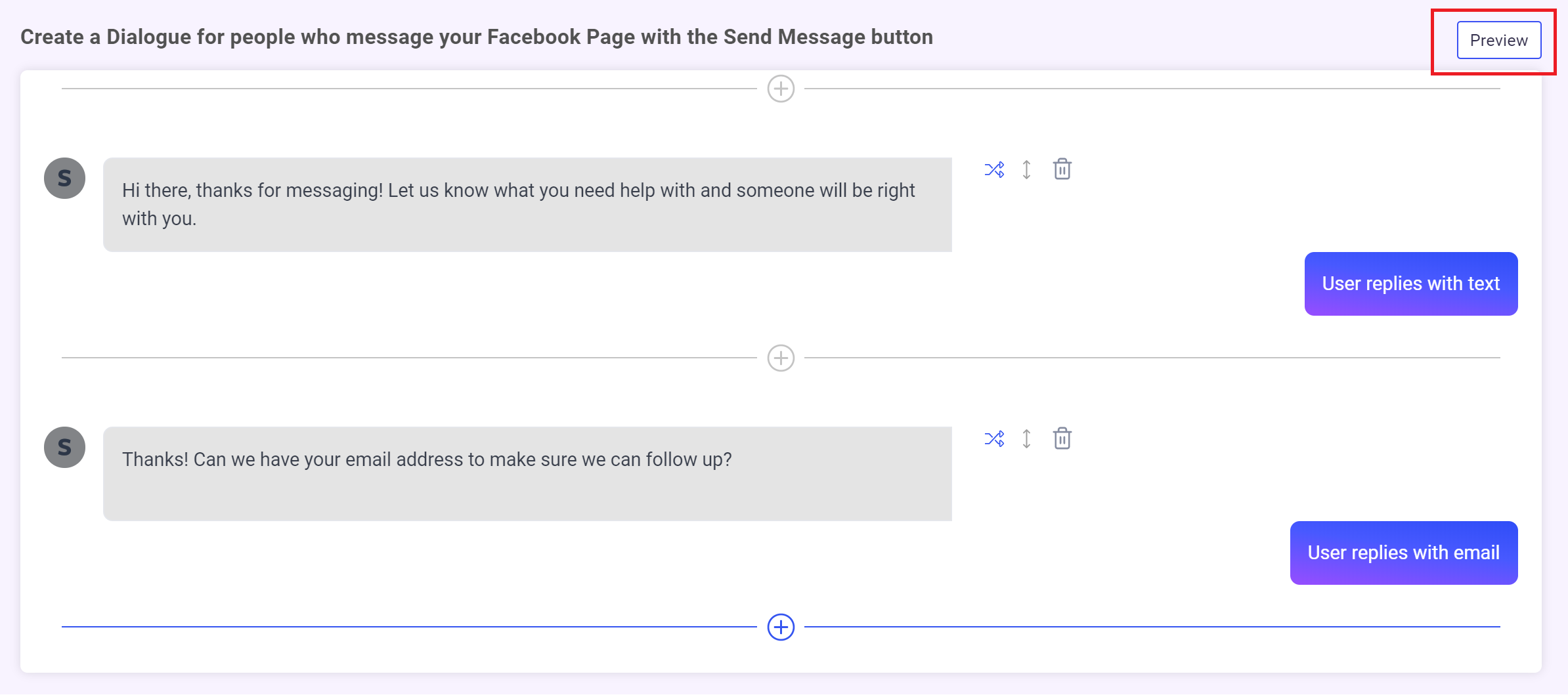 Here's what it should look like

If you have issues here, contact support@mobilemonkey.com.
Step 4: Make sure you get notified of new leads
Last but not least! Let's add a notification widget to make sure you never miss a new lead.
Click the + icon at the end of your dialogue
Add a Notification widget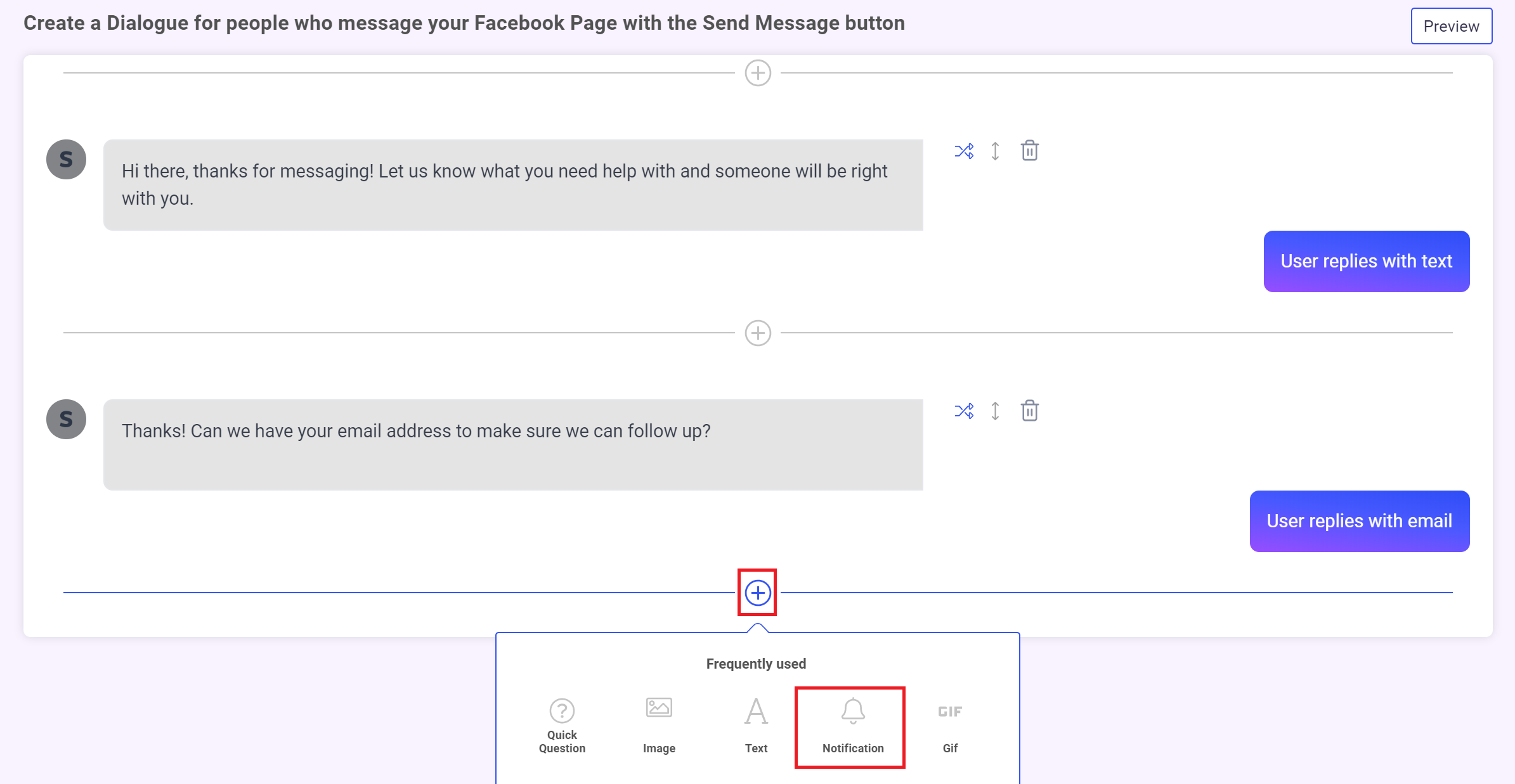 Configure your notification widget:
A push notification can be sent to your Mobile App or Browser
An email can be sent to multiple email addresses
Always mark a conversation as follow up so it's easy to find in the inbox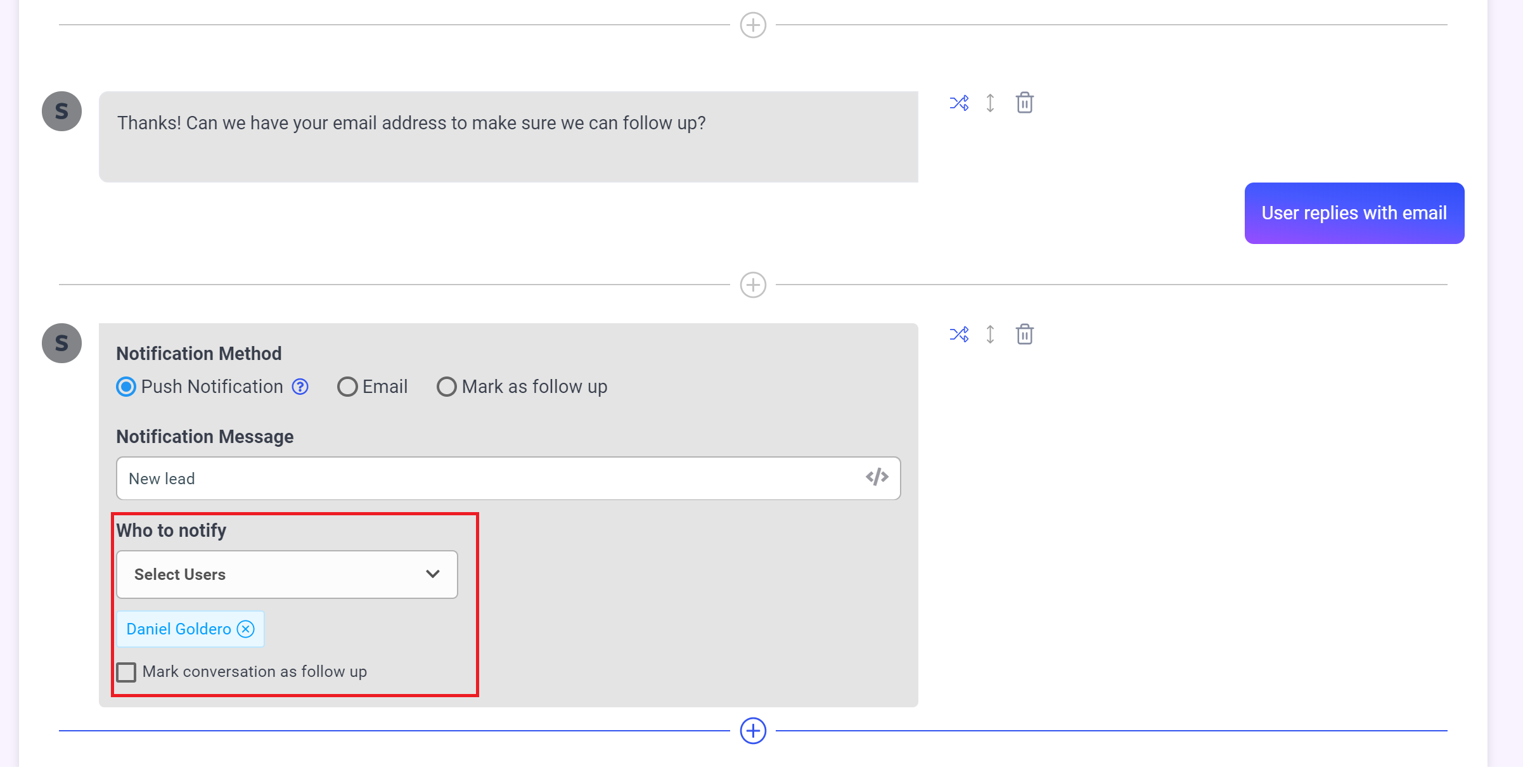 Great job! Now that you've configured your first Chat Starter, let's learn how to use it to segment your audience in Part 2!
Have feedback on this article? Email product@mobilemonkey.com
---
---